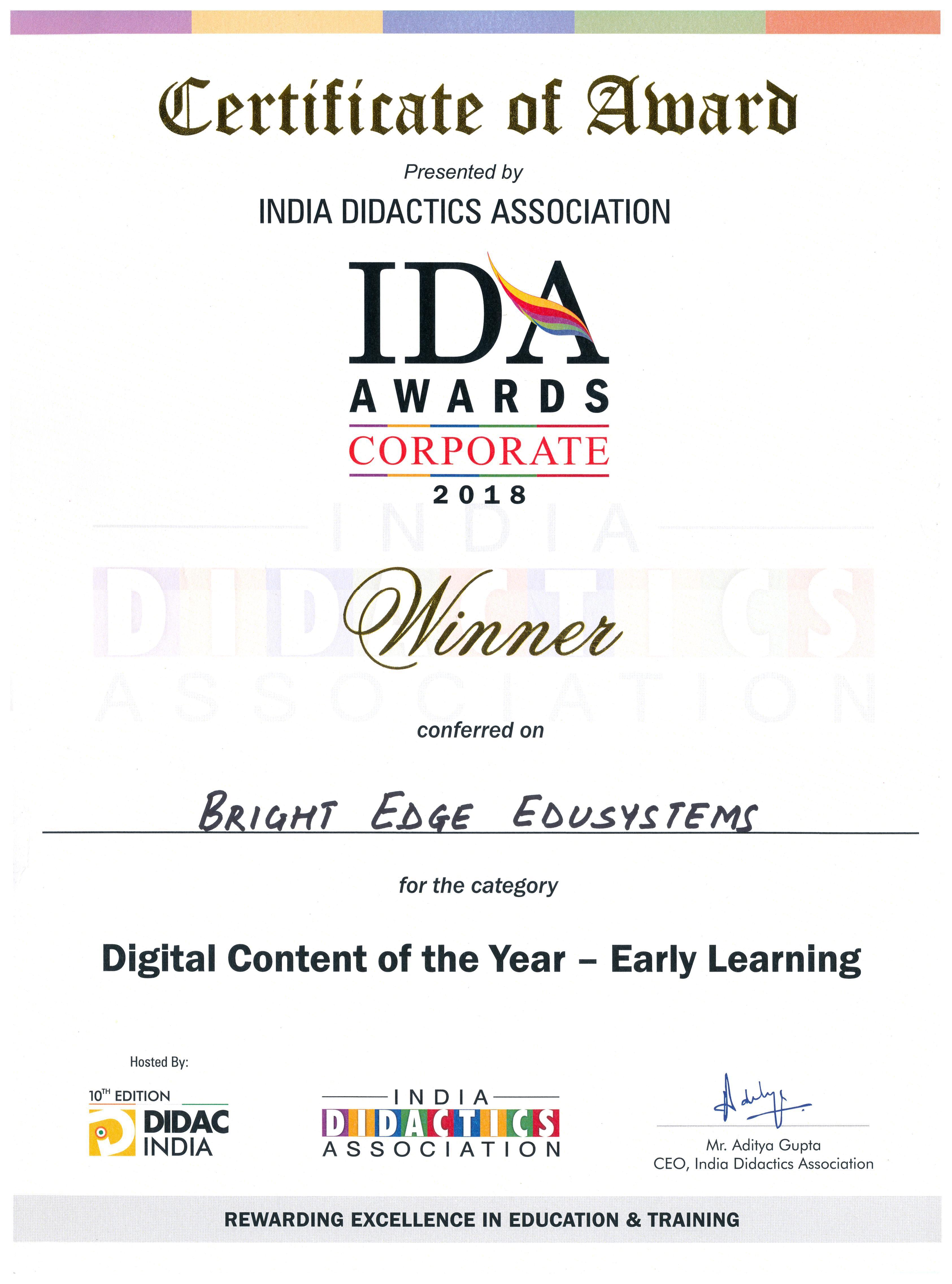 Bright Kid Montessori House
We are proud to announce that Bright Edge Edusystems, parent of Bright Kid Montessori House won the prestigious IDA Corporate Award 2018 for Digital Content of the Year - Early Learning at Pragati Maidan, New Delhi on 5th October. Thanks to the hard work by our entire edutech team to develop huge interactive digital content.
We pioneer in the preschool industry for deploying innovative technology led by digital resources at preschool level. This includes the first of its kind, Bright SMART Books series, enabled with AR- Augmented Reality technology for strengthening learning beyond the classroom with the "Anytime, Anywhere Teacher". The My Bright Books Series, delivers rich interactive content focused on curriculum-based education, learning and an "anytime, anywhere teacher" for young children. The content tailored for preschool children aged between 2.5 to 6 years, provides creative and engaging learning material. These books are AR- Augmented Reality technology enabled which adds magic to learning. The Bright Concept Teacher, a highly experienced teacher for every concept in every classroom. Over 500 Interactive Smart Class Activities for development of cognitive and logical thinking skills. The Brilla- the Multiple Intelligence Application for children that contributes to a child's overall personality and intelligence development potential in their homes with over 100 activities. Their methodologies foster the children's curiosity and develop their love for learning for life. Bright Kid innovative digitally enabled interactive multi- channel contents and Montessori methodology has already been adapted in many preschools across the country.